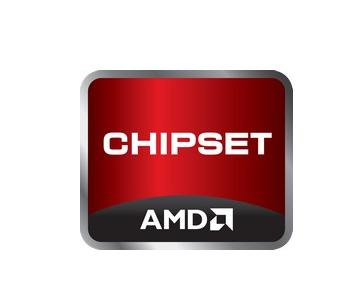 Подробнее о пакете драйверов:
AMD Chipset Drivers. Характеристики драйвера
Драйвер для чипсета производителя AMD версии 15.7.1. Предназначен для установки на Windows 7, Windows 8.1, Windows 10 32-64 bit.
Пакет драйверов включает в себя:
AMD Chipset Drivers
AMD AHCI Driver
AMD USB 3.0 Driver
AMD SB7xx RAID Drivers
AMD SB8xx RAID Drivers
AMD SB9xx RAID Drivers
AMD A-Series APU Chipset RAID Drivers
AMD E-Series APU Chipset RAID Drivers​
Внимание! Перед установкой драйвера AMD Chipset Drivers рекомендутся удалить её старую версию. Удаление драйвера особенно необходимо — при замене оборудования или перед установкой новых версий драйверов для видеокарт. Узнать об этом подробнее можно в разделе FAQ.
Информация о файлах (File info)
Рейтинг: 2.8/5 ( Проголосовало: 17 чел.)
AMD Chipset Drivers — Пакет драйверов для набора системной логики AMD.
В состав пакета входят следующие драйвера:
AMD Chipset Drivers
AMD AHCI Driver
AMD USB 3.0 Driver
AMD SB9xx RAID Drivers
AMD A-Series APU Chipset RAID Drivers
AMD E-Series APU Chipset RAID Drivers
Разработчик: Advanced Micro Devices, Inc.
Лицензия: FreeWare
Язык: Multi
Download the AMD Chipset Drivers for Ryzen processors. This driver set offers optimized chipset compatibility with AMD Ryzen processors and AMD Socket AM4 — released August, 2019.
Ready for AMD Ryzen processors — AMD Socket AM4 represents the company's new future-proof platform targeting the fastest DDR4 memory, PCIe 3.0, and NVMe technologies available, as well as the first native USB 3.1 Gen2 support on a chipset. With processor-direct SATA and USB connectivity, configurable for real-world flexibility, the new AM4 platform takes advantage of the leading-edge features of today and tomorrow.
This is an all-new chipset software installer with updated UI, optimized package size, package versioning unique to the chipset drivers, and improved installer performance.
Supports:
Windows® 7/10 for
2nd Gen AMD Ryzen Desktop Processor
7th-Gen AMD A-Series Processors
AMD Ryzen Desktop Processor
AMD X470 Chipset
AMD X370 Chipset
AMD B450 Chipset
AMD B350 Chipset
AMD A320 Chipset
Windows® 10 only for
3rd Gen AMD Ryzen Desktop Processor
2nd Gen AMD Ryzen Threadripper™ Processor
AMD Ryzen Threadripper Processor
AMD Ryzen Desktop Processor with Radeon Vega Graphics
AMD Ryzen Mobile Processor with Radeon Vega Graphics
AMD X399 Chipset
AMD X570 Chipset
Package Includes:
AMD Chipset Drivers
AMD Ryzen™ Power Plans (required for UEFI CPPC2 in Windows® 10 May 2019 Update)
Contains desktop idle optimizations for 3rd Gen AMD Ryzen™ Processors
Resolves Destiny 2 game launch on 3rd Gen AMD Ryzen™ Processors
Windows OS automatically installs a generic driver that allows computers to recognize basic motherboard functions. However, to make use of all board components, appropriate chipset drivers must be applied.
If you install this package, the system will receive related information regarding the chipset. Also, this step might improve compatibility and bus transfer speeds, add various changes for sleep state behavior, power saving functionality and others, or include support for new features. To apply this release, simply make sure your system configuration is supported by this package, get the file, run the available setup, and follow the on-screen instructions. Bear in mind that installing inappropriate chipset drivers can cause computers to malfunction. In addition to that, do perform a system restart after you have completely applied the present release so that all changes take effect. Despite the off-chance that other OSes might be compatible, we do not recommend installing any software on platforms other than the highlighted ones.
kilyan
Senior Member
Posts: 593
Joined: 2004-03-08
Netherwind
Senior Member
Posts: 6865
Joined: 2009-11-13
Alessio1989
Senior Member
Posts: 1404
Joined: 2015-06-11
fry178
Senior Member
Posts: 1192
Joined: 2012-04-30
#5716221 Posted on: 10/01/2019 06:39 PM Its not needed at all. Only if you like your cpu to be ultra responsive, as they just change min cpu perf to 99%,
thus preventing win to lower clocks on idle.
If your gaming, just set min to 15-25% and max to 100, and your good.
I usually run power saving profile and keep the performance «locked» to 50% (max, and the cpu staying ar 2.2 ghz) i have yet to see any issues, and im even playing games like that (ace combat 7 and others).
But i think they messed up with this driver..
Forgot i had also updated bios. Seems the lower ST clock doesnt stem from the driver, as reverting back didnt change it.
wavetrex
Senior Member
Posts: 640
Joined: 2008-07-16
#5716302 Posted on: 10/02/2019 12:57 AM That's not exactly how Ryzen works.
100% is considered the «base» frequency, and 99% is on the «edge» of that frequency, which prevents the low-power C-state from engaging while still keeping power management «on» (100% turns it off completely).
Windows does a software evaluation of load every 15 ms when ratio is below 99%, to determine which C-state to send to the CPU.
The thing is. Ryzen has hardware evaluation of load, which is done every 1 ms (1000 times per second).
So, if the power management is On but Windows doesn't send C-state changes, the CPU instead takes over and changes internal frequency up and down 1000 times per second. This can not even be seen in Windows at all, and all 3rd party monitoring tools which rely on Windows Power API will just see the base frequency unchanged.
In reality the CPU can go very low, even under 200 Mhz, and consume very little power, in the order of just a few milliwatts per core !
And it does that for each core individually, while C-states apply to the entire CPU.
Only Ryzen Master can read this info, as it communicates directly with the CPU's internal registers instead of relying on Windows Power API (and it calculates an average/max clock/frequency).
Don't even bother running some software like CPU-z or Coretemp or HWinfo, it will not show the CPU downclocking below base frequency when running in hardware power management mode.
I strongly recommend leaving that one to 99% and not bothering to change it, as you only harm your computer performance and power efficiency for no reason.
Let the «hardware accelerated» power management (called SenseMI) do it's thing.
https://www.amd.com/en/technologies/sense-mi
The same hardware logic inside the CPU does the boost as well, to whatever AGESA microcode is telling it to do.
It's literally a mini-computer inside the CPU running it's own internal real time operating system and software (with instructions only AMD knows .. probably some form of RISC).
I presume Microsoft is working with AMD to integrate communicating with this thing into the OS itself, but it will probably be a while.